Happy Turkey Day!
11/25/2009 by Sarah
We're back from AnimeUSA! The con was a great experience. The staff was amazing & the attendees were fun & funny. I handed out over 1300 fliers
personally
, so if you're here from the con, WELCOME!
Quick tour: The 4 banners just to the right of this news box show the four most recent updates to the site. New stuff will jump into the top slot. You can also use the upper navigation bar for browsing by categories.
Click More for CON PHOTOS!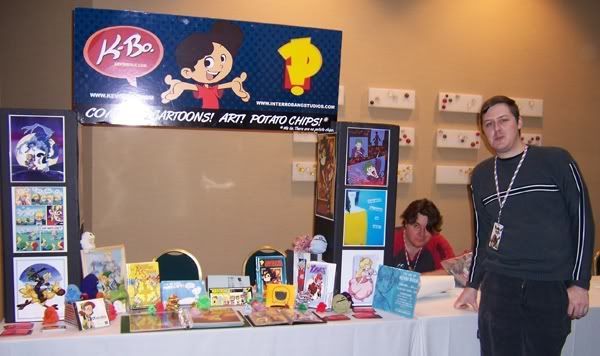 Remember us? This was taken early on Friday before the flood gates opened or our neighbors arrived.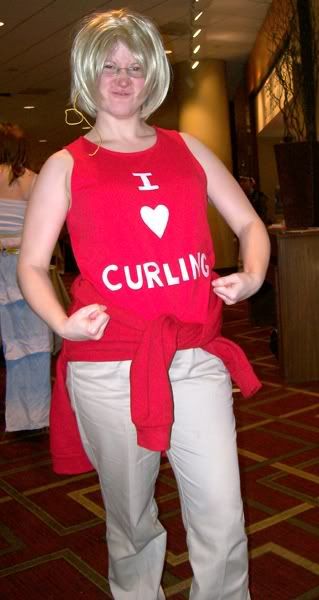 Roxy wore the most bad-*ss costume of all. She dressed up as the country of Canada. That's a red hoodie around her waist with a white maple leaf. She had a plushie polar bear and she clearly loves curling. (Yes, it's from an anime: "Hetalia").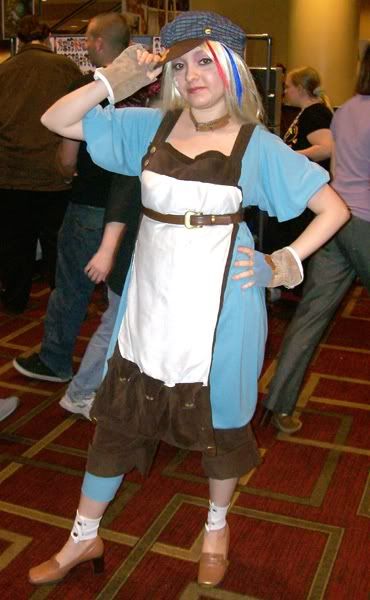 Camille was the duly-appointed convention mascot cosplayer.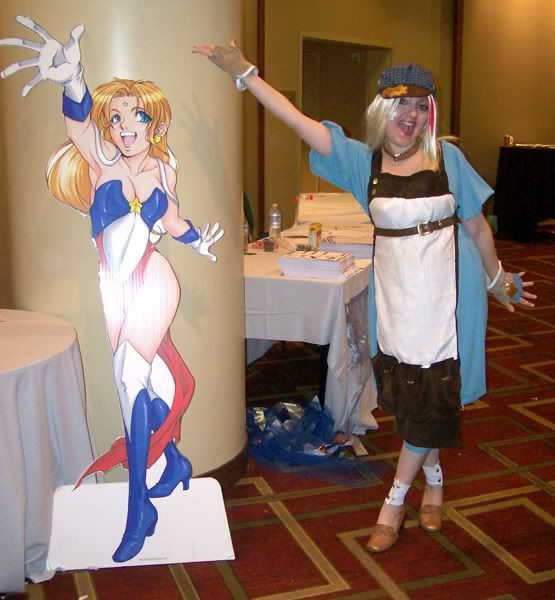 Camille mimics the former convention mascot.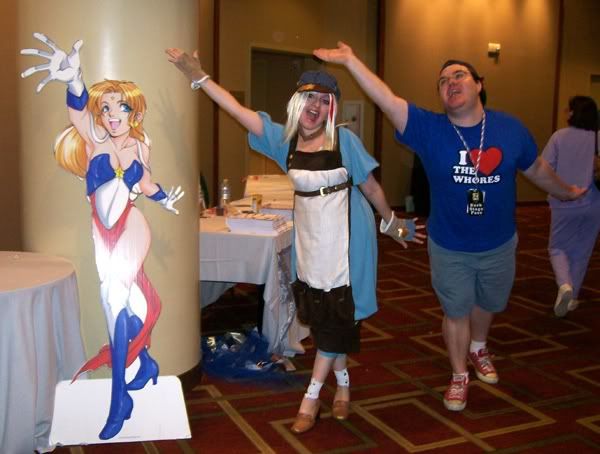 Kevin mimics Camille mimicking the former convention mascot.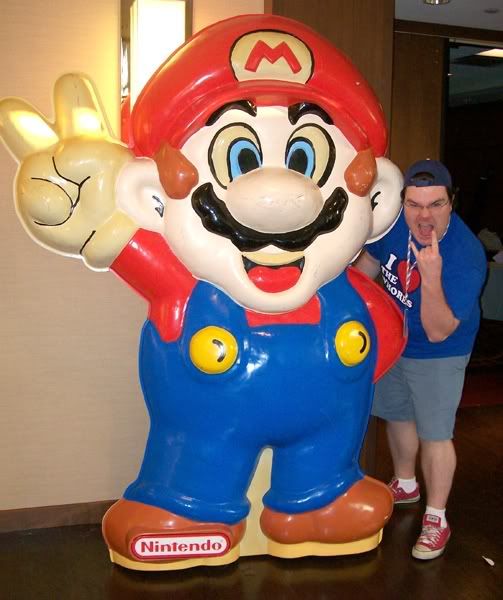 Kevin found something else to pose with: a twenty-something Nintendo Mario plastic display thing outside the dealer's room.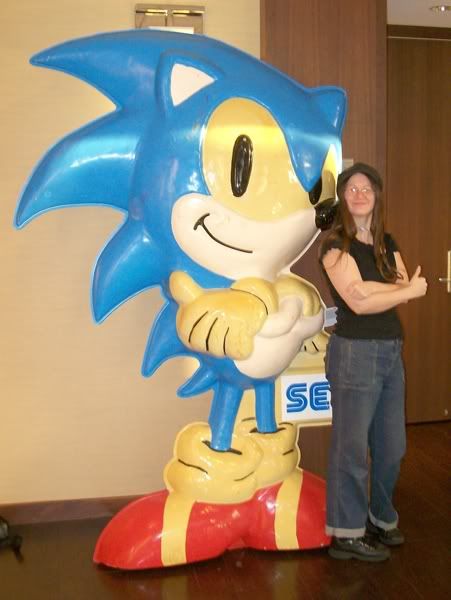 In the interest of equal representation, here's Roxy with a twenty-something Sega Sonic plastic display thing outside the dealer's room.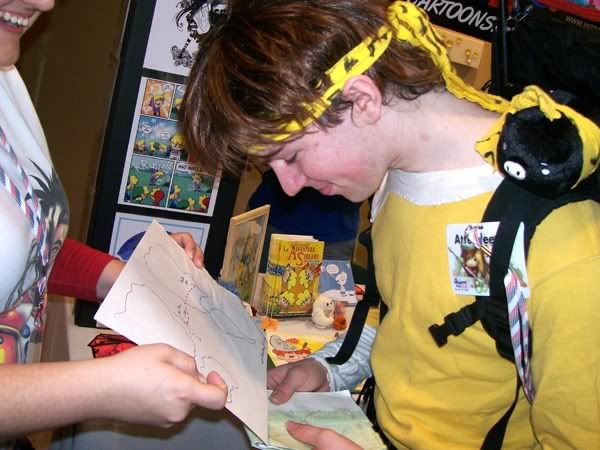 We're all very much fans of Ranma 1/2 from way back-in-the-day(tm). So of course, when we saw a Ryoga, we had to try to help the poor lost yutz.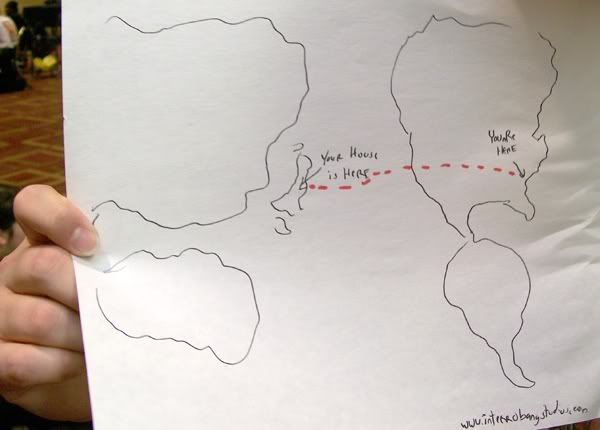 He took the map with gratitude, mumbling about needing a boat.
Kevin was up to his eyeballs in commissions this con. And he was thrilled with all of 'em.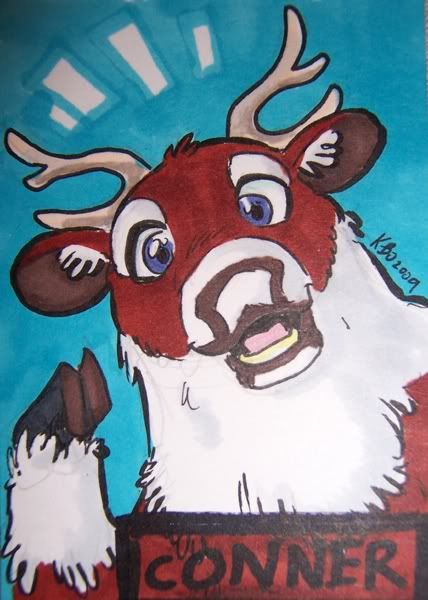 This is someone's OC. They had an amazing costume of it with a working mouth. Zounds.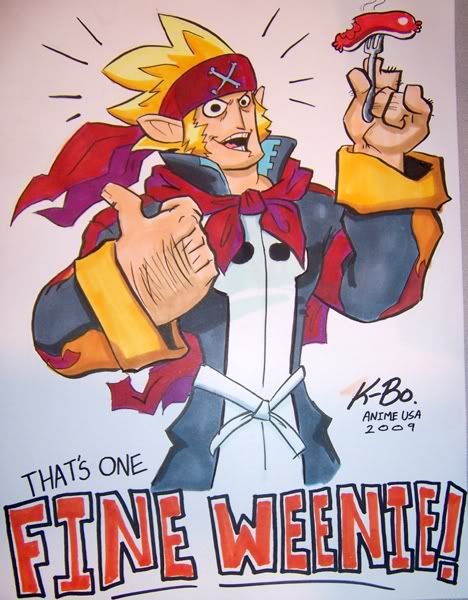 This is Mr. Champloo from Disgaea III. I don't know this videogame, b/c I'm out of touch that way, but this was my favorite piece. 'Weenies' are not celebrated often enough in contemporary art.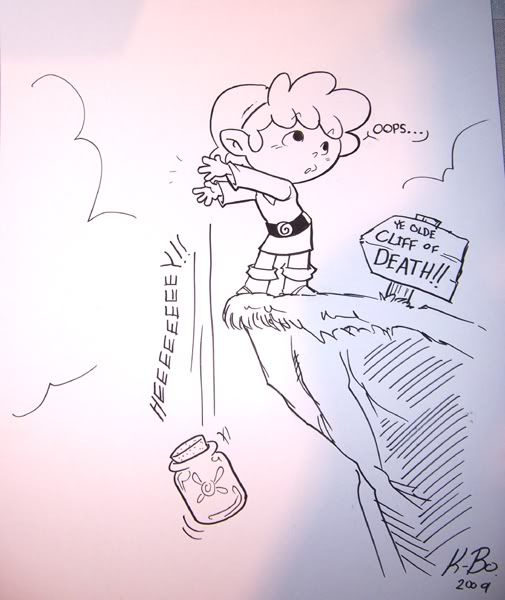 For a Legend of Zelda fanboy who hates shelving the Fairy books at his job. STAY STRONG, MAN!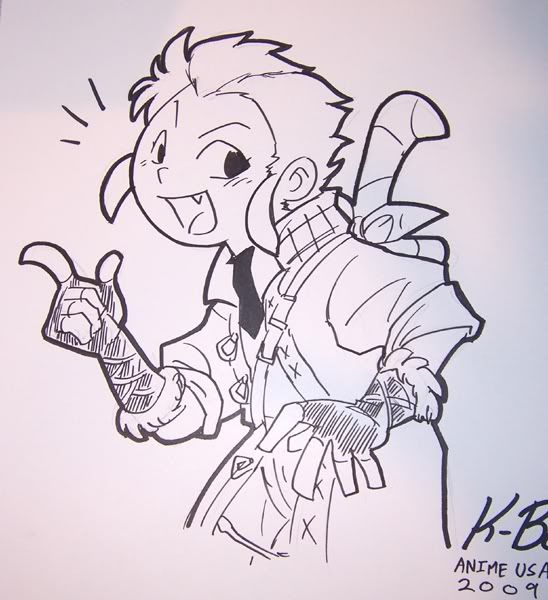 These two were done for a gentleman who rekindled Kevin's love of the RPG: Lunar. I'm worry I won't be able to get Kevin to leave the Playstation alone long enough to eat. Thanks, Mr. Gentleman.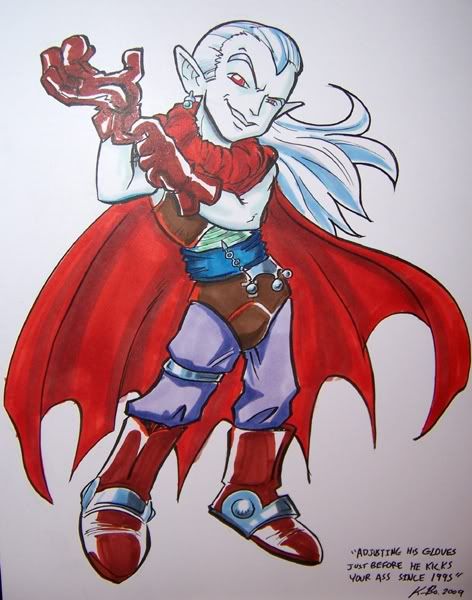 Kevin pulled out old photos of Hawk as Magas. The resemblance is striking. The tiny print reads, "Adjusting his gloves just before he kicks your *ss since 1995."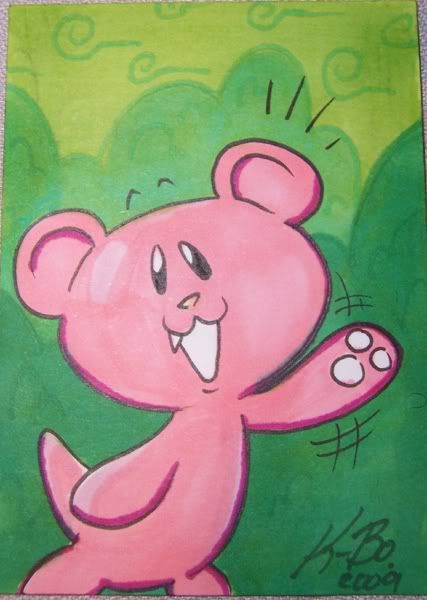 An enthusiastic young man explained his Original Character to me and patiently waited through my attempts at a mock-up. Kevin was away from table, and I wanted to be certain I had all the details right. All the details except the color. D'OH! It should be light brown. Whoopsie.
We will be making another appearance in Hyattsville, MD on December 12 at a local arts festival... but that's a post for another day. Pencil us in on your calendar. I'll post more details after we've all had some pie. Happy Thanksgiving, y'all!
Comments:
to comment